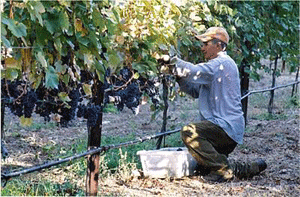 Today is a sad day because the Sogno Winery of the Sierra Foothills has officially closed it's doors. There were many great years of amazing wine being poured and so much great media coverage of the winery and all the wine tasting that was offered.
Special thanks to all the people that covered the winery, including ActiveRain, BOTW, Sacramento, Snooth, Wine Country This Week and Wine Geeks. If I could go back in time, I would do everything I could to keep the Sogno Winery open just a little bit longer.
While the Sogno Winery will be forever missed, hopefully this website can become something more than just a reminder of all the great wine that was enjoyed at the vineyard, and become something new and better than what is used to be. Only time will tell, but I'm hopefully the Sogno Winery website will live on in one way or another.
If you would like to leave a message for us about what you liked best about the Sogno Winery, we would love to hear from you. Feel free to contact us today.